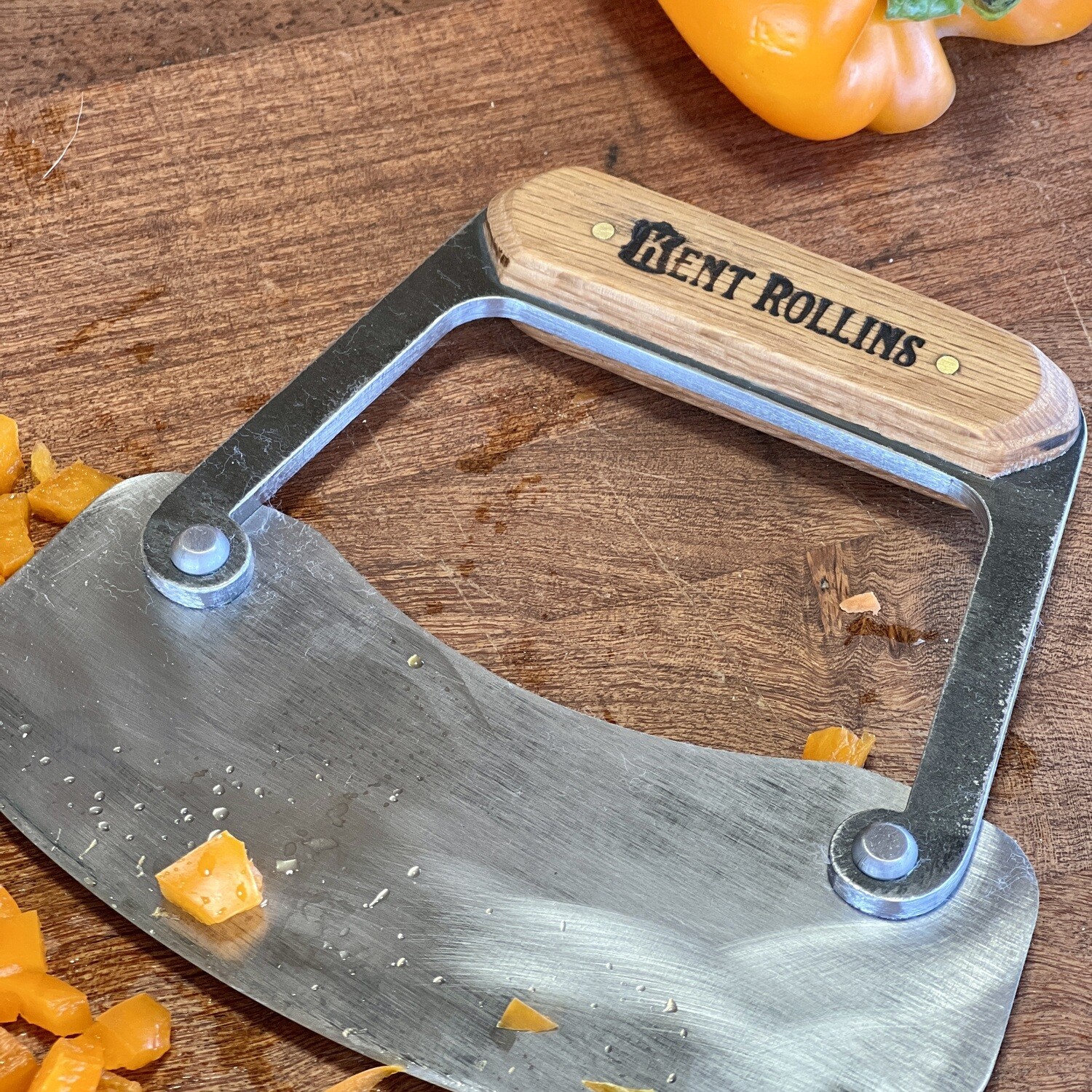 Chuck Wagon Hash Knife
21
Product Details
This is the ultimate cowboy cooking tool, that was used by many cooks going down the trail in the 1800s. It is still an essential tool on our chuck wagon used for dicing, chopping, scraping, flipping and more.
The term hash knife comes from one of its origianl uses by old chuck wagon cooks to make hash on the wagon.
Our knife is hand forged by blacksmith and master craftsman, Tom Willoughby. Each knife is hand crafted from tempered steel. An oak handles features a branded "Made in USA" stamp and the opposite side a branded with "Kent Rollins" logo.

Measures: Blade at widest point 6 1/4″ to handle width 4″ x height 5 5/8″
Care Instructions: Clean your knife with hot water after use. Be sure to thoroughly dry the handle after cleaning. The blade is made of tempered steel and will show rust if not taken completely dried. Lightly oil the blade and handle with any food grade oil. Store in a dry place.
Protective sheath sold separately.

For use tips click HERE.
Save this product for later